American Rebel
- America's Patriotic Brand
We build American Rebel Safes - one of the most desirable residential safes on the market.  Our Black Smoke safes come in six different sizes.  They are specifically designed to meet the needs of home owners and gun aficionados.
In a time when National Spirit is being rekindled, American Rebel positions itself as "America's Patriotic Brand". We are proud advocates of the 2nd Amendment and encourage safe and responsible gun ownership.
Utilizing our proprietary Protection Pocket, our CCW gear keep you concealed and safe while providing quick and easy access to your firearm.
"There's a growing need to know how
to protect yourself, your family, your neighbors or even a room full of total strangers"
Initially, the focus was concealed carry  Apparel and backpacks. Style and personal security were top of mind.  American Rebel's CEO, Andy Ross knew that the need was growing.  He said, "There's a growing need to know how to protect yourself, your family, your neighbors or even a room full of total strangers.  That need is in the forethought of every product we design."
Our Core Values
- Fundamental Beliefs
  Patriotism - We are devoted to the USA
  Honesty - We keep our word... always
  Reliable - We can be trusted
  Loyal - We love our American Rebel family
  Service - We go out of our way to satisfy
  Innovation - We have creative ideas
Our Core Mission
-           
Daily Charge
Our Daily charge is to provide innovative products and promoting responsible gun ownership while celebrating a concealed carry lifestyle.  There is an "American Rebel Spirit" in all of us.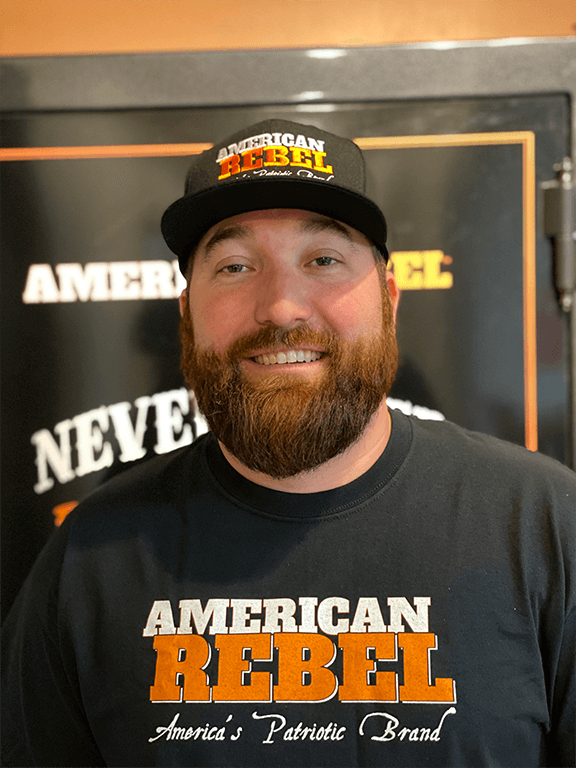 Customer Service
- The Patriotic Way
American Rebel is located in Lenexa, Kansas.  We offer the industries best customer service.  Our team of specialist are ready to answer any questions.  We are eager to help you enjoy and get the most out of your Patriotic product.
Have you forgotten a combination to one of your American Rebel safes?  Do you need help swapping out an electronic lock battery or just have a simple question about the functionality of our product?  We're here to help you.
Contacting American Rebel Customer Service
You can reach us Monday-Friday 9:00am-5:00pm
---
How can American Rebel Help?
Have you forgotten your safe combination?  Call us.  We can help.
Have questions regarding your Safe's Warranty?  We've got you Covered.
Safe showing some battle wounds?  Call us for touch-up paint or replacement parts.
Trouble changing your combination?  We can walk you through it step-by-step.
Trouble changing your electronic lock's battery?  We will show you how step-by-step.
Like to become an American Rebel Dealer?  We can help you get started.
Thanks for choosing American Rebel!