Batmobile
- of the 2nd Amendment
Andy's patriotic music and specifically his song "Cold Dead Hand" inspired Danny "The Count" Koker to build Andy the high profile 2nd Amendment Muscle Car on the History Channel's hit show Counting Cars.
"It is always an honor to be asked to take a photo with people and the Corvette.  I call it the Batmobile of the 2nd Amendment.
"
-Andy Ross
Andy's appearance on Counting Cars reached millions of viewers and expanded his audience. The episode continues to re-run and tops the list of Counting Cars "Best Of" episodes. The 2nd Amendment Muscle Car is a must-see attraction at events and tradeshows.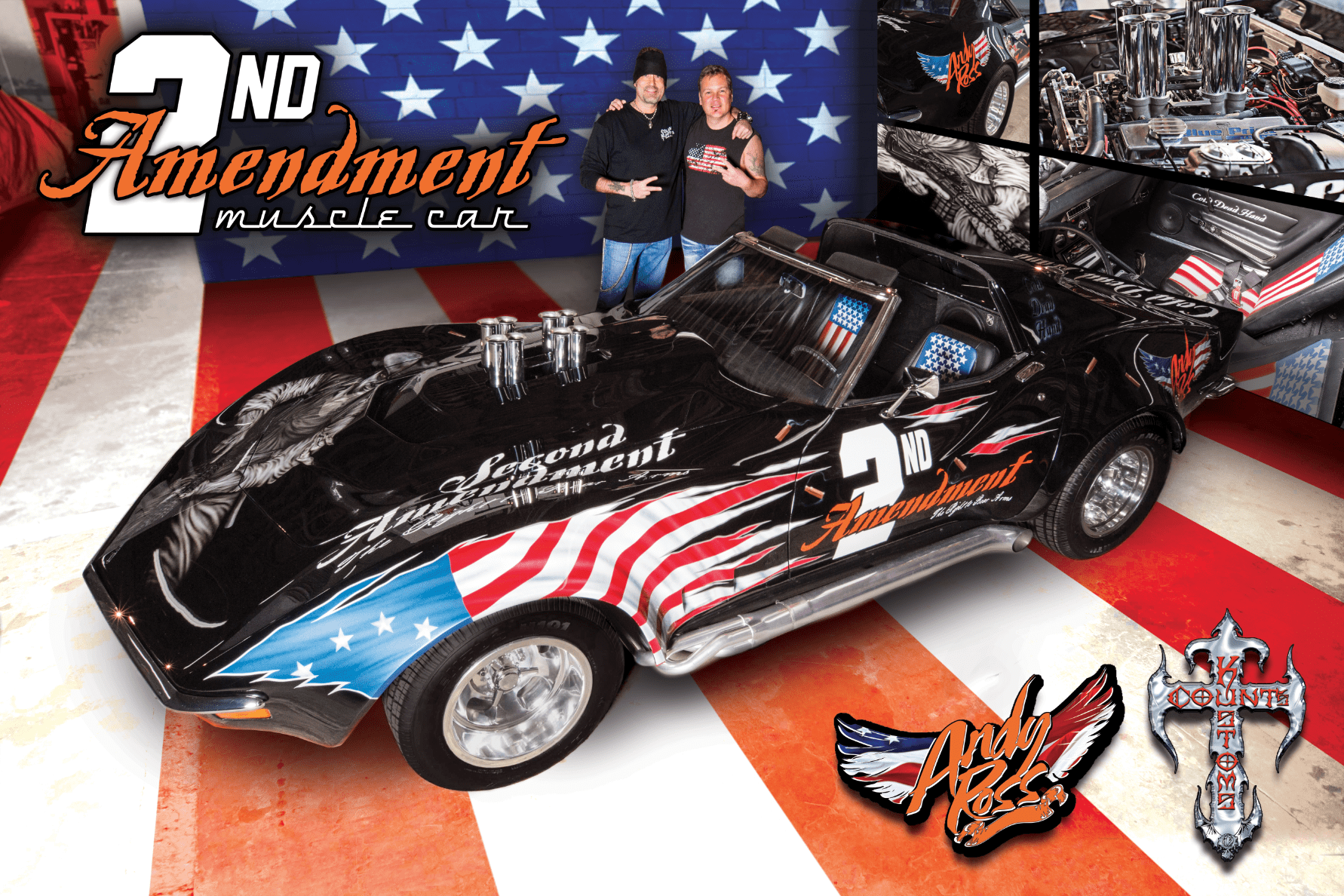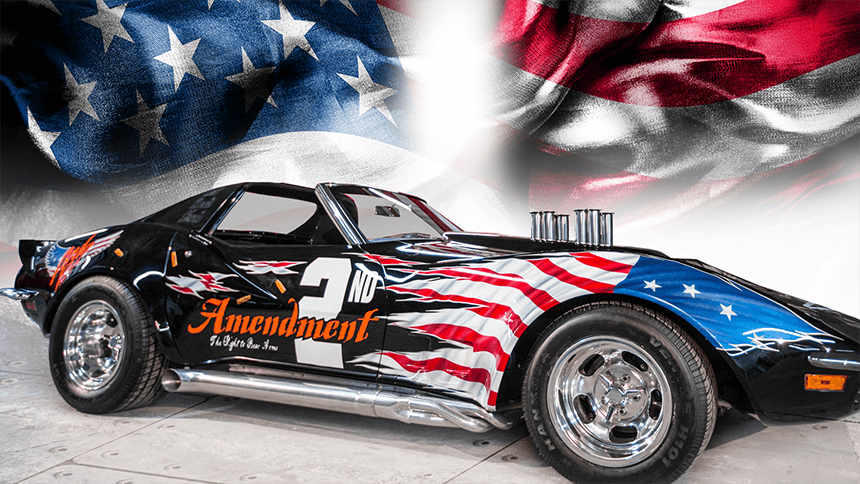 Under the Hood
- 1969 Corvette Muscle Car
  Horse Power - 625 hp
  Custom Paint Job - Cold Dead Hands